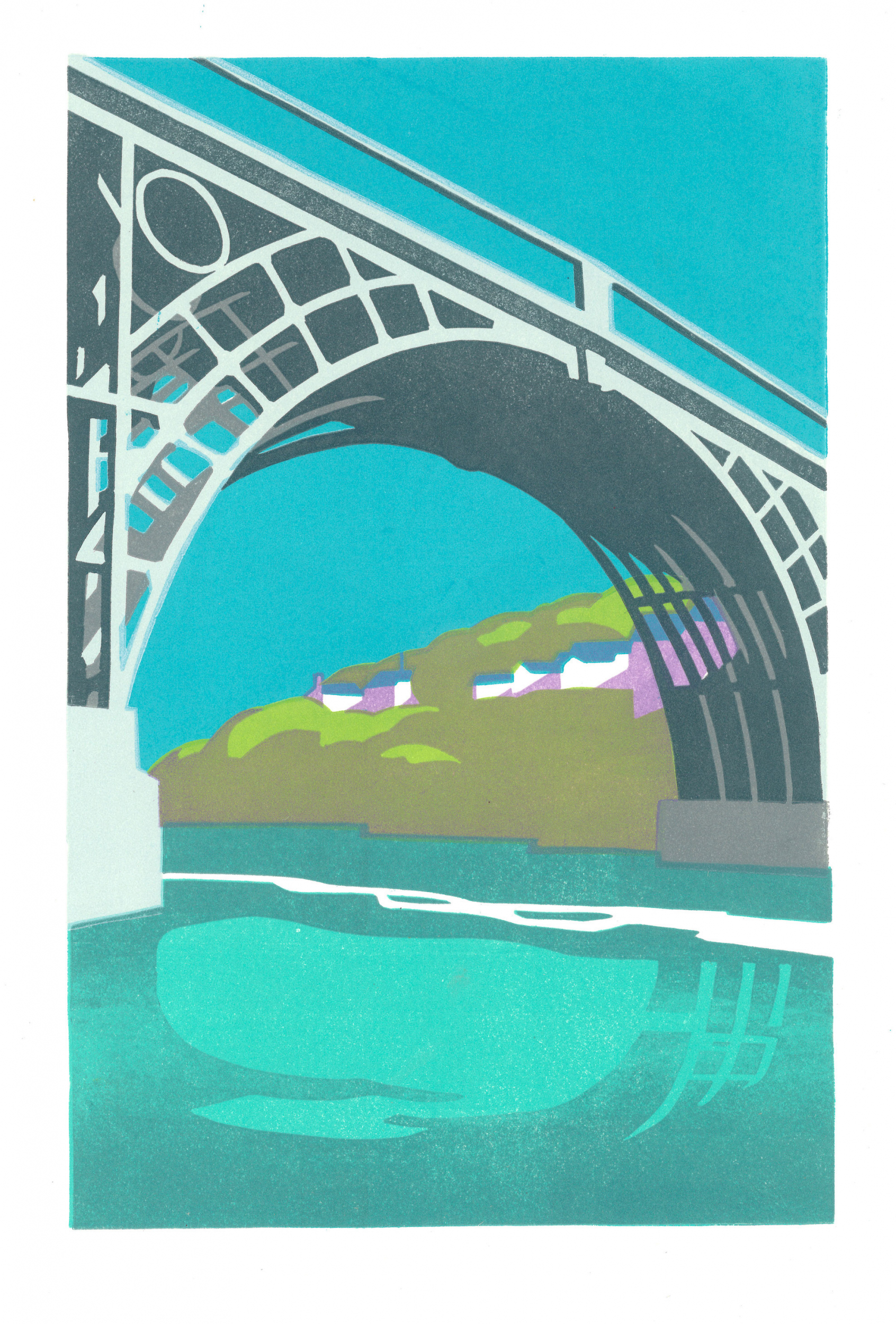 English Heritage campaign to save industrial icon
English Heritage has commissioned Paul to create a limited edition linocut of Shropshire's historic Iron Bridge as part of a crowdfunding drive to restore and save it.
The world's first ever iron bridge, it stands as an icon of the Industrial Revolution and was built in 1779 spanning the River Severn. It was declared a World Heritage Site in 1986.
But it now needs vital repair work to save it and English Heritage has launched a campaign to raise £25,000 to help begin the delicate restoration. Paul has created an edition of 50 handmade linocut prints of the bridge to mark the start of the fundraising and to reward those who donate £275 or more. Postcards and tote bags featuring the image will also be offered to people who contribute to the crowdfunding scheme.
For more on the fundraising bid see here, and for an interview with Paul see the English Heritage blog. You can find the original print here.