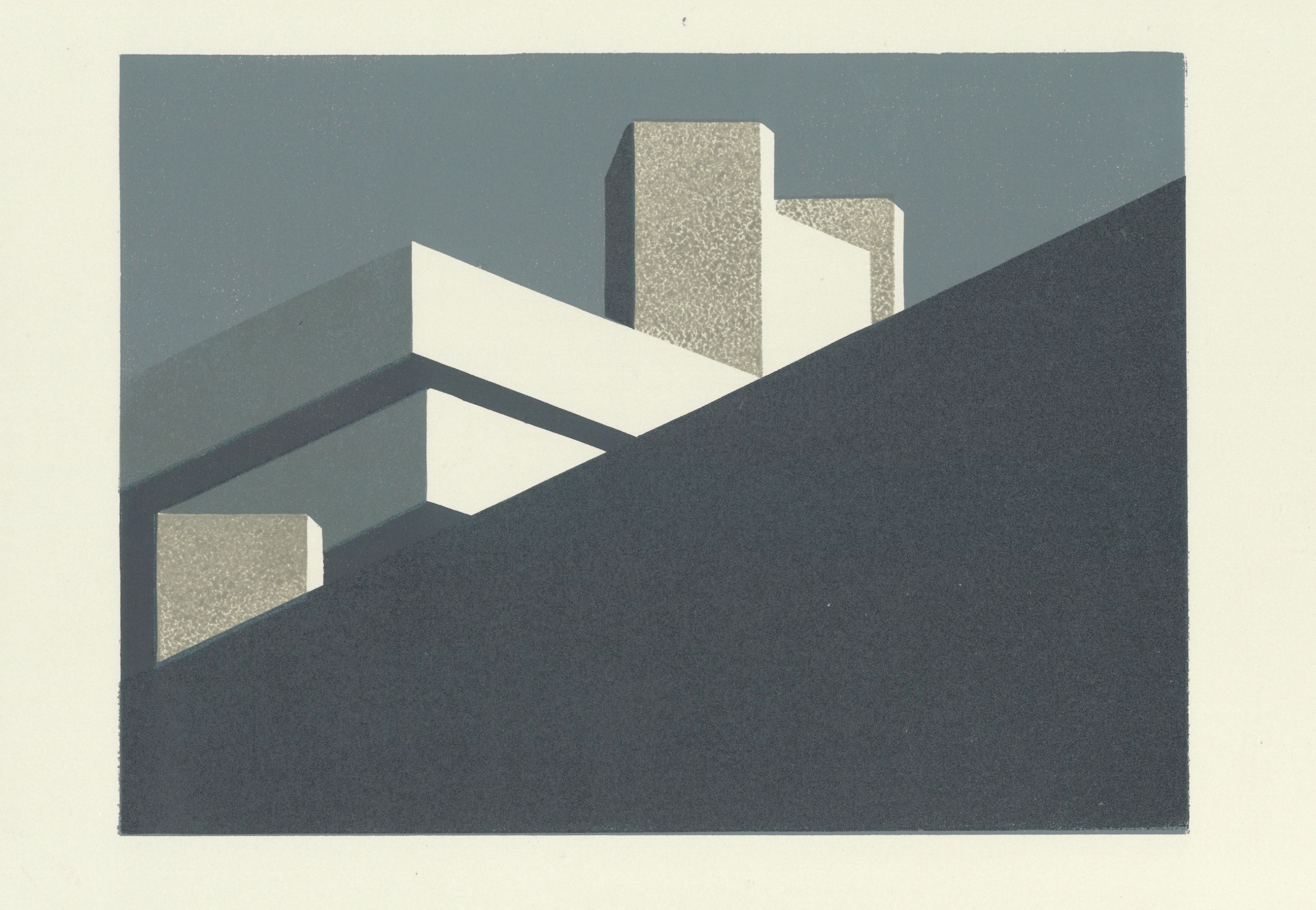 'Meet the Artist' at Bankside
Join Paul at Bankside Gallery on London's South Bank this weekend for a special 'meet the artist' event.
Paul will be talking about the linocut process, showing sketches, roughs and alternative colour versions as well as working on a new piece on the day.
Bankside Gallery is home to the Royal Society of Painter-Printmakers (also known as the 'RE'), of which Paul is a Fellow. His print 'National Grey' (pictured) features as part of the RE's annual Print Collectors Club set this year.
There's no need to book – just drop by on the day and say 'hello'. For more details see here.
'Meet the Artist – Paul Catherall', Bankside Gallery, Sunday 9 September, 1.30-4pm, Thames Riverside, 48 Hopton Street, SE1 9JH. Click here for map.