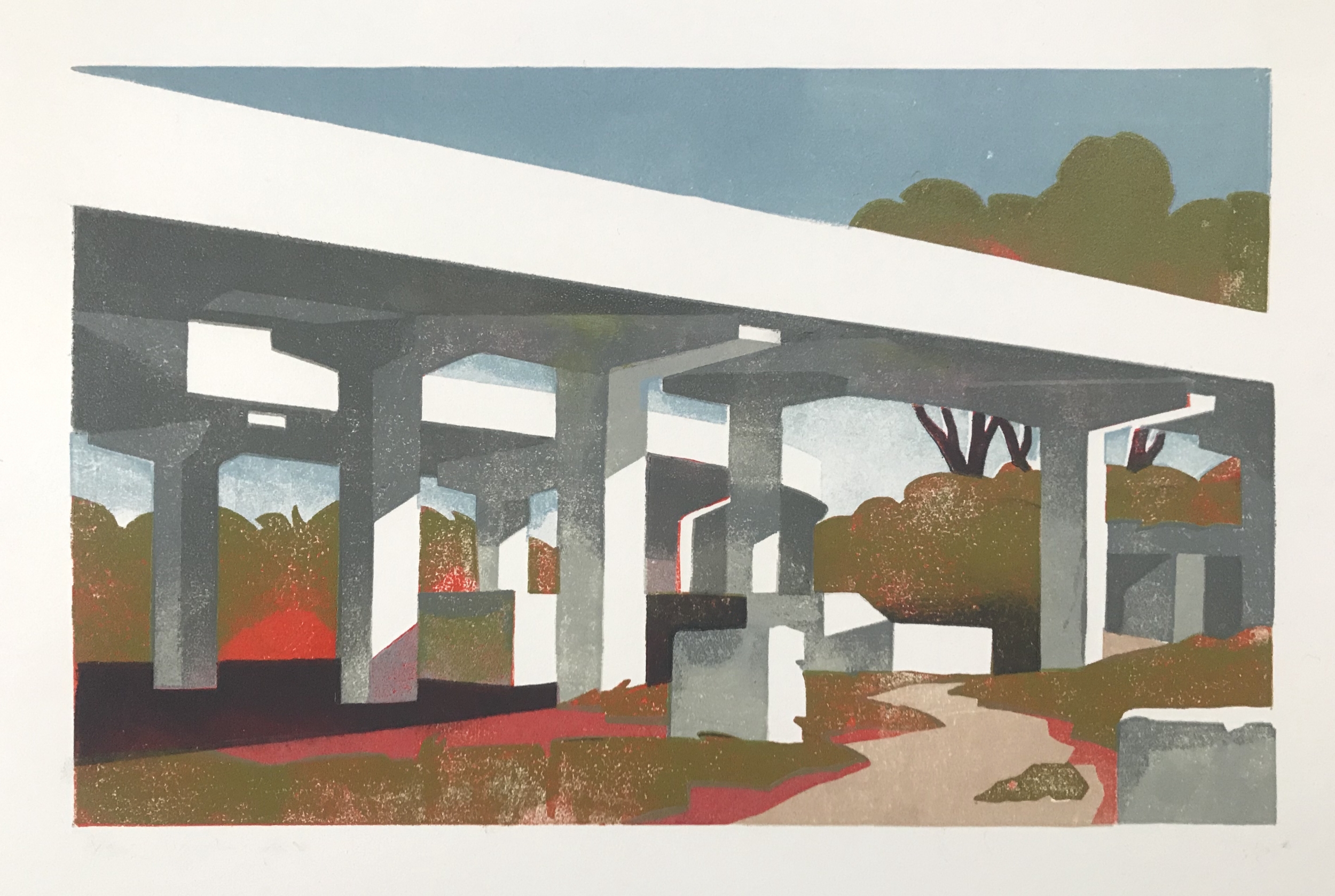 Lockdown linocut – 'A Common Place'
'Underpass' is a new print commissioned by Eames Fine Art for the exhibition 'A Common Place'.
This special project, conceived during Lockdown I, pairs gallery artists with writers from the collective 26 Characters to create work on the theme of "a common place".
It's Paul's second collaboration with writer Olly Davy, following their hook-up for the '26 Prints' project in 2017. 'Underpass' represents the hinterlands of not-quite-city, not-quite-suburbs, where nature has overtaken the built environment.
Paul says: "Spaces like this hark back to my childhood in Coventry, where the city is encircled by ring roads and the journey outwards on foot navigates a tangle of concrete and undergrowth."
Olly has written a poem to accompany the print, inspired by the similarly 'edge of the city meets nature' Hackney Marshes. Paul's print takes elements of the Marshes – "where I would take the kids for days out during lockdown" – and transplants them beneath the Coventry ring road.
'Underpass' is on show with Eames Fine Art online and by appointment only from December 2. A book to accompany the exhibition is also available here, and a film to mark it by director Mike Southon can be viewed here.
'Underpass', linocut, edition of 20, £395, is available to buy here