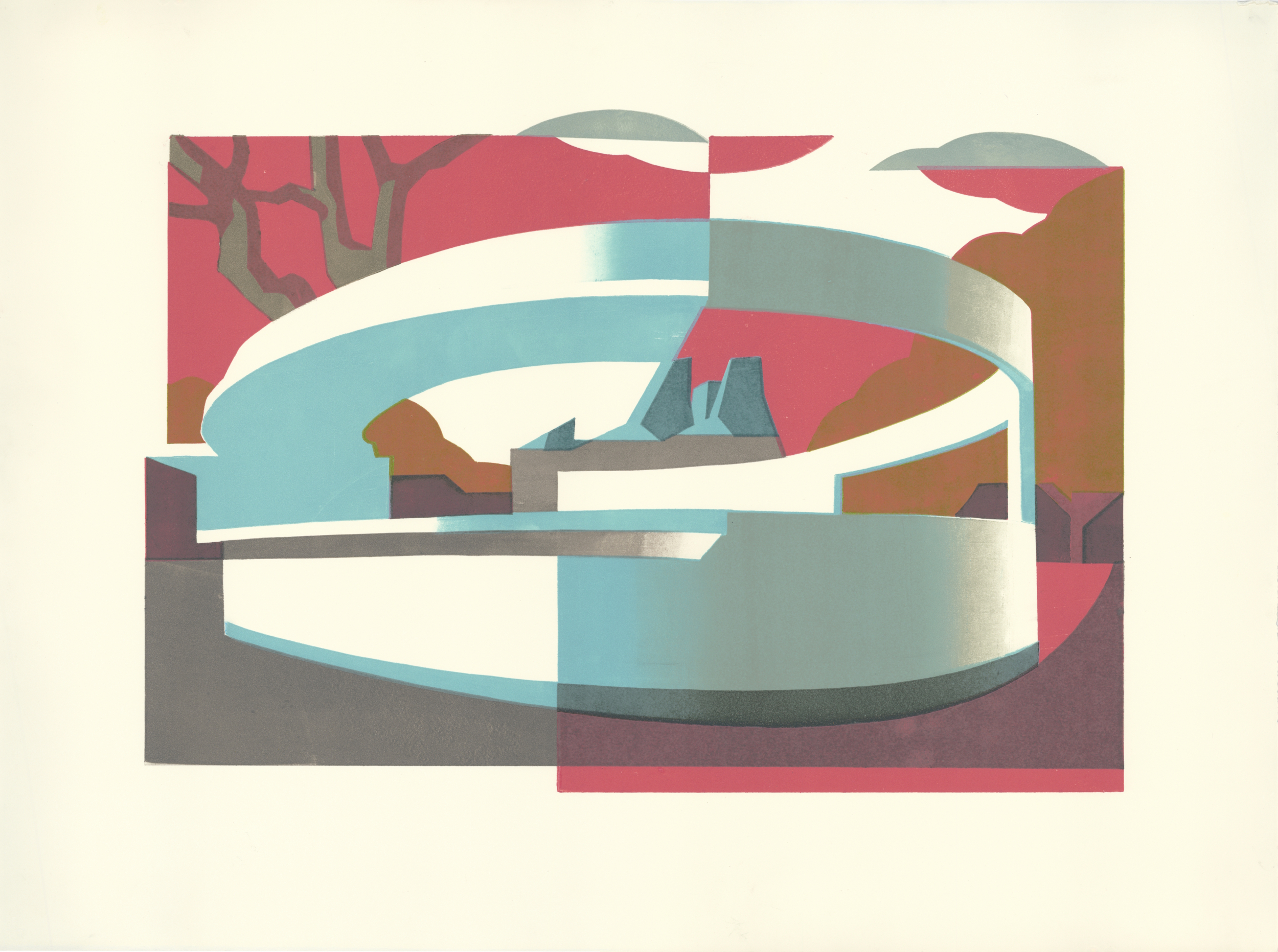 New print release – Penguin Pool
Paul's new linocut of the iconic Berthold Lubetkin Penguin Pool at London Zoo is now available online.
The print was created especially for the group show 'A Printmaker's London' at west London print gallery For Arts Sake this autumn.
Paul says: "The Penguin Pool has always been on my to-do list, so it was a pleasure to finally have the chance. I love the modernist Lubetkin design and it was a compositional bonus to have another architectural favourite, the Elephant House, peeking behind it. The elephants and penguins may be gone but the striking and original buildings thankfully still survive."
Shop the limited edition print here.