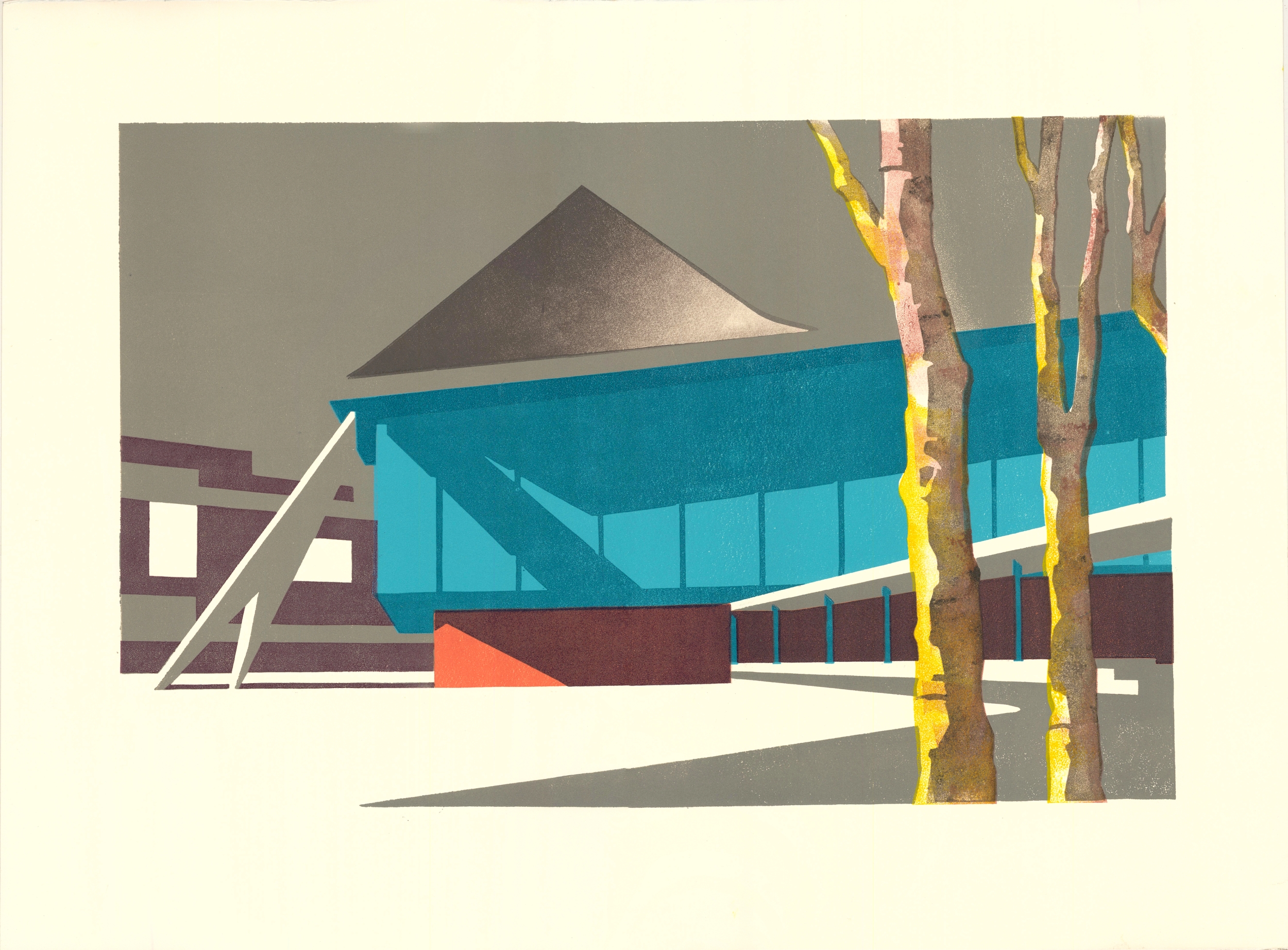 Now open at Eames Fine Art, This Was Tomorrow is a major new solo show celebrating the utopian ideals present in many of our post-war rebuilds.
From brutalist library to modernist swimming baths, landmark theatre to shopping centre, these buildings hark back to a time when commerce came second to public use.
The exhibition is in part Paul's lament to the forgotten or now sadly lost gems that were part of the optimistic post-war architectural vision. Some, such as Welbeck Street car park and Elephant & Castle shopping centre, have submitted to the wrecking ball, others – such as Coventry Central Baths – are neglected and forgotten, and still more have an uncertain future or have in many ways been altered beyond recognition. There are, however, those – most notably of the Southbank complex – that  continue to thrive with community at their heart.
'I wanted many of these prints to have a different atmosphere or feel from my other works; particularly with Cov Central Baths, South Norwood Library and the (former) Commonwealth Institute where I've conveyed the buildings as almost ghostly. The sharp lines, dramatic angles and peculiarities are still on show but fading from view' – Paul Catherall.
This Was Tomorrow, Eames Fine Art, May 11 – June 18, 58 Bermondsey Street, London, SE1 3UD, 020 7407 1025, eamesfineart.com